Today CID Plastiques is over 30 years old,
it is a healthy society thanks to its strengths ….
CID Plastiques is proud to be an independent family industry, but also a corporate citizen, founded on strong values, which encourage team cohesion, trust and a pioneering mindset.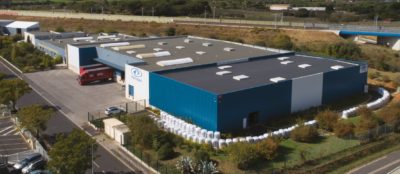 ∞ "R&D" (Research and Development):

constantly improving and launching new products. Our company is in constant search for improvement to offer absolute quality and constant innovations to our customers.

In 2020, three patents were filed in the fields of insulation, agronomy and swimming pools.

∞ The "pioneer" mindset, simplicity and active communication.

∞ The "citizen" company: rules of the game, sharing of information, sharing of results.
At the center of our strengths: Quality, Innovation, Performance & Reactivity
The quality ISO 9001 V 2015
Having 30 years of expertise in plastics,
it requires quality!
∞ CID Plastiques was ISO 9002 certified in 1998 and is now ISO 9001 V 2015 certified.
∞ Quality is our priority, we are in perpetual search for improvement and absolute quality.
∞ Thanks to this certification, we assure the customer of the conformity of his product.
∞ A certification that requires rigor at all levels to be as close as possible to the total satisfaction of our customers.
CID Plastiques, a company committed to ecology and recycling!
Perfectly aware of the ecological impact of plastic and of its social responsibility, CID Plastiques has been investing in recent years in the research of energy saving, and in the recovery of its plastics by setting up a recycling line to treat its largest plastic waste.
Since 2019, the company has been labeled MORE "MObilisés pour REcycler" .
Furthermore, CID Plastiques is able to work with bioplastics and designs bio-based and / or biodegradable products .