Films designed for professionals in the shaping of swimming pool covers
Solid experience in the swimming pool market has enabled CID Plastiques teams to acquire expertise in bubble films and market requirements. Our ISO 9001 certification and our industrial production tools allow us to respond quickly to our customers' requests:
∞ Various thicknesses
∞ Widths and specific shapes
∞ Colors
∞ Specific formulation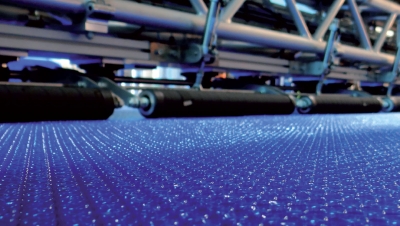 CID Plastiques offers bubble films with high quality thermal, mechanical and physical performance.
CID Plastiques has several forms of bubbles :
The bubble film: a whole know-how!
Its latest innovations in this area emphasize the quality of the bubble film used, which is durable against UV attacks, as well as the various water treatment methods.
The recent creations of the bubble film BULPI and OXO brands meet specific customer requests in terms of micronnage, colors (from standard to two-tone) and widths and shapes (large format up to 6 m).
CID Plastiques clearly expresses its objective of demonstrating to consumers the need to use a quality bubble film , admittedly more expensive, but much more resistant and durable .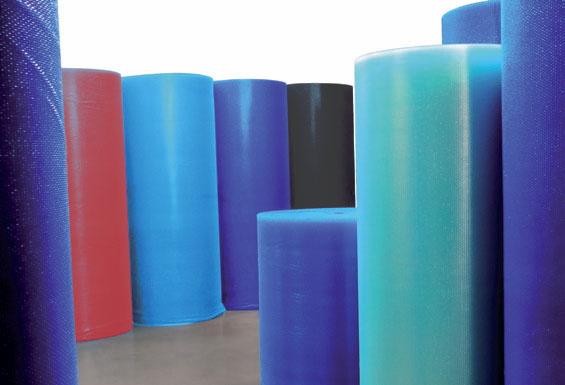 Rolls for cover manufacturers from 250 to 550µ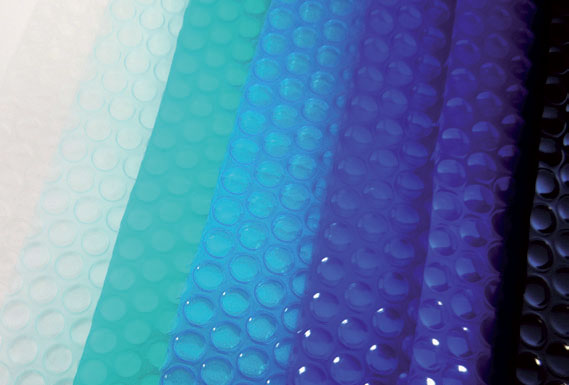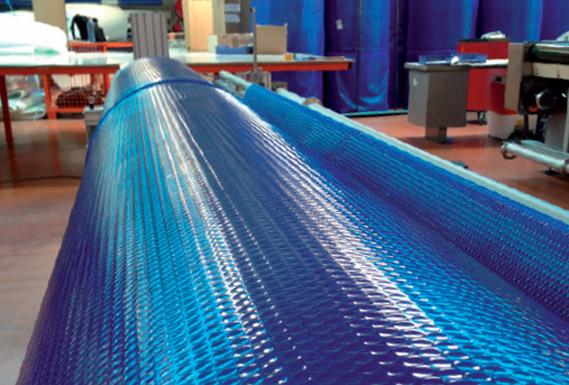 Large-format widths up to 6 meters